PROMIS Resources at HealthMeasures
Working in partnership with the PHO, HealthMeasures provides resources on PROMIS and is the distribution center for PROMIS.
PROMIS measures are self-reported and parent-reported measures of global, physical, mental, and social health for adults and children in the general population and those living with a chronic condition.
Visit HealthMeasures.net to learn more, including
Introduction to PROMIS
Obtain and Administer Measures
Measure Development and Research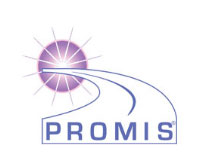 PROMIS measures are: 
Easily Accessible - PROMIS measures are publicly available without license, fee, or royal
Flexible Administration - Available in short forms and computer adaptive tests (CATS)
Standarized Scoring - Scores from different measures are easily comparable and interpretable.
Questions?  For specific questions on PROMIS measures, requests for permission to use the measures, translations, and to access the measures, please email help@healthmeasures.net.
Publications
HealthMeasures maintains lists of primary citations for PROMIS measures published by year.
See a list of PROMIS articles by year 
Free Access to PROMIS Datasets
The HealthMeasures Dataverse is a data repository that houses almost 40 de-identified datasets from studies that include PROMIS measures. Each dataset is accompanied by a brief description, codebook, and list of related publications. Researchers can complete a brief online form and download datasets for free! Learn more at https://dataverse.harvard.edu/dataverse/HealthMeasures. 
PROsetta Stone: Translate Patient-Reported Outcome Measure Scores to PROMIS Scores
The PROsetta Stone project developed mathematical links between commonly used patient-reported outcome measures and PROMIS scores. This work takes a major step toward establishing the relationships between measures of similar concepts. Linked measures include FACT/FACIT, GAD-7, HOOS/KOOS, ODI, PHQ-9, SF-36, and many others. Linking tables, publications, and more information is available on the PROsetta Stone website.