Let's Meet and Talk PROMIS!
The 9th Annual PROMIS International Conference
Driving Innovation in Patient-Centered Design: Powered by PROMIS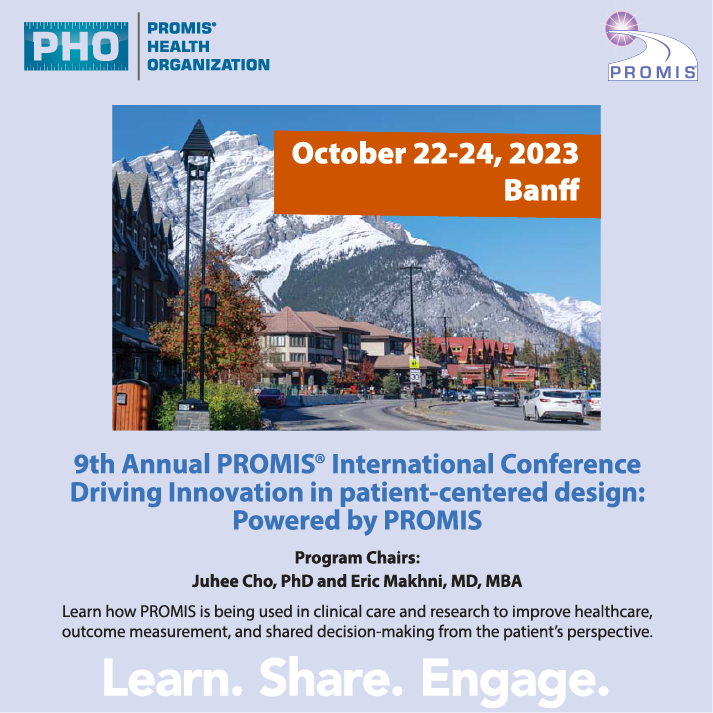 October 22-24, 2023
Banff, Alberta Canada
Come ready to be inspired!  Join with colleagues -- new and old -- at the PHO conference in the beautiful Canadian Rocky Mountains. Come to share research, experiences, advances using PROMIS measures, and network.
The conference brings together researchers, clinicians, health system administrators, decision-makers, representatives of government and regulatory agencies, pharmaceutical and technology industries, and business entities that provide services utilizing patient outcomes.
Meet Our Forward-Thinking Plenary Speakers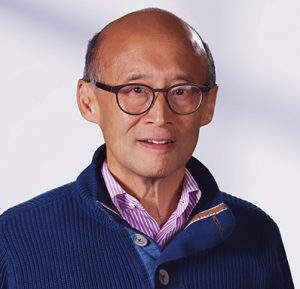 Thomas H. Lee, MD, MSc
"Patient Experience as an Outcome"
Dr. Lee is Chief Medical Officer for Press Ganey, where he is responsible for developing clinical and operational strategies to help providers measure and improve the patient experience, with the overarching goals of reducing patient suffering and improving the value of care. He is Editor-in-Chief of NEJM Catalyst and a practicing internist/cardiologist at Boston's Brigham and Women's Hospital,
 Learn more.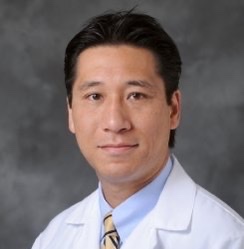 Steven S. Chang, MD
"Implementation of PROMIS as a novel vital sign predicts mortality and healthcare utilization"
Dr. Chang is chair of the Department of Otolaryngology -- Head and Neck Surgery at the Henry Ford Health System in Detroit, Michigan. Most recently, he served as director of Henry Ford Cancer's Head and Neck Cancer Program, director of the Center for Patient-Reported Outcome Measures and has held other leadership positions in the health system. Learn more.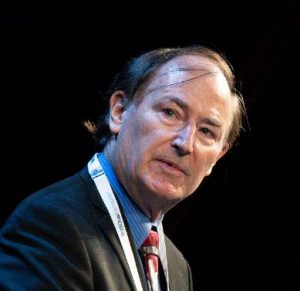 Ron D. Hays, PhD
"Guidance for Clinicians Wondering Whether HRQoL of an Individual Patient has Changed"
Dr. Hays is a UCLA Distinguished Professor of Medicine and a Professor of Health Policy and Management. He specializes in patient-reported measurement development and evaluation of measures of patient experience with health care and health-related quality of life. He has served as a principal investigator for the Consumer Assessment of Healthcare Providers and Systems (CAHPS®) project since 1995.  Learn more.

 Conference Registration
Includes access to conference activities:
- Three Plenary Sessions
- Poster Hall
- Concurrent Oral Paper Sessions
- Three Deep-Dive Sessions
- PHO Annual Member meeting
- International Panel Session
- Poster Walk
- Welcome Reception (Sunday)
- Roundtables
- Continental Breakfasts (Sunday, Monday, Tuesday)
- Lunch (Sunday and Monday)
- 2024 PHO Membership
Schedule
Sunday, October 22
7-8 am              Poster Set-up
7:30 am            Registration Opens
7:30-8:30 am  Continental Breakfast
8-10 am            2023 PHO Board meeting
8-11 am             Pre-conference Workshops
(see details below)
10 am-12 pm    PNC Meeting
12-1 pm             Luncheon
1-1:15 pm          Opening/Welcome
1:15-2:15 pm    Plenary #1
2:15-3:15 pm    Oral Paper Sessions
3:15-3:30 pm   Break/Posters
3:30-4:30 pm  Deep Dive #1
4:30-5:45pm   Poster Walk/Welcome Reception
Evening             Dinner on your own
Monday, October 23
7:45-8:30 am   Continental Breakfast
8:30-9:30 am   Plenary #2
9:30-10:30 am Deep Dive #2
10:30-11 am      PHO Member Meeting
11-11:15 am        Networking Break/Posters
11:15 am-12:15 pm Oral Paper Sessions
12:15-1:30 pm   Luncheon
1:30-2:30 pm    International Panel
2:30-3:30 pm   Oral Paper Sessions
3:30-4:30 pm   Roundtables
5:45 pm              Bus transportation to BBQ
6-9 pm               BBQ Dinner/Social Event
Tuesday, October 24
7-8 am                2024 PHO Board Meeting
7:15-8 am           Posters/Continental Breakfast
8-9 am                Oral Paper Sessions
9-10 am              Plenary #3
10-11 am             Deep Dive #3
11-11:15 am         Wrap Up/Closing Remarks
Ticketed Activities
Pre-Conference Workshops
Sunday, October 22
Start your conference experience early with one or more pre-conference workshops. Ticket purchase required.
8 am -9 am,  Cross-cultural Use of PROs: Translatability, Translations and Cultural Adaption
Presenter: Helena Correia, Lic.
9 am -10 am, Leading Change
Presenter:  Eric Makhni, MD, MBA
10 am -11 am, Item Response Theory, CAT and PROMIS
Presenter: Richard Gershon, PhD
BBQ Dinner/Social Event
Monday, October 23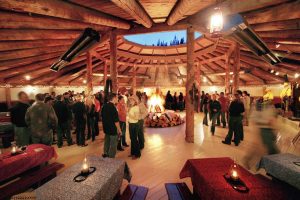 Join colleagues - new and old - for a BBQ dinner and fun evening of music, line dancing, and networking. Transportation provided. Purchase your ticket (and one for your guest) with your conference registration.
The Banff Centre for Arts and Creativity

The conference will be held at the Banff Centre for Arts and Creativity. Nestled on the side of Tunnel Mountain just five minutes from downtown Banff, the hotel features newly renovated rooms and breathtaking vistas. Click the Hotel and Travel tab below for details on room reservations.
Dress is Mountain Casual
Leave your suit and business attire at home. Dress comfortably in your jeans, flannel, fleece and puffer jacket. Keep in mind that weather in October in the mountains is changeable and can range from sunny to rain (range 0-10 C or 32 -50 F).
COVID Precautions
All registrants are encouraged to be fully vaccinated.
Bus Transportation to / from Banff
Reserve your bus transportation now. Calgary International Airport is the closest airport to Banff, and the trip from the airport to Banff is approximately two hours. The Banff Airporter offers daily scheduled shuttle service from the airport to the Banff Centre and return service from the Banff Centre to the airport. Book your reservation at https://banffairporter.com/. On the final payment page, use promo code PROMIS2023 for a 15% discount. Click the Hotel and Travel tab below for further details.
Also attending the ISOQOL conference?
Get on the PHO bus to Banff
Seats on the PHO bus to Banff following the ISOQOL conference are limited so book your seat now. The PHO bus will depart the Hyatt Regency Calgary on Saturday, October 21, promptly at 5:45 pm, that's five minutes after the last ISOQOL session ends. Only those with an advance purchased ticket from PHO can be accomodated on this one-way trip up the mountain. Register for the bus on the conference registration form.
Each person will need to make their own arrangements for a return bus trip from Banff to the Calgary airport directly at this site https://banffairporter.com/. On the final payment page, use promo code PROMIS2023 for a 15% discount.
Scholarship Applications hit all-time high 

The PHO received 58% more scholarship applications this year than last year. Applications for the competitive scholarships were received from ten US states and seven countries outside of the United States.
The PHO Scholarship Program began in 2019 and is supported by generous donations from members and others. Click to learn more and donate.
Learn about the PHO's scholarship recipients (2019-2022).
Here are some of their comments:
"Attending the PROMIS conference on a scholarship provided a unique opportunity to connect with people from around the world with shared interests in patient-centered care."
Scholarship Recipient
Helena R. Mangling, PhD, Postdoctoral Research Fellow, Harvard Medical School, Boston, MA
"I was excited meeting many of the experts I had only read about in papers at that time. The conference was a great opportunity for networking with other early career researchers as well as with more experienced experts."
Scholarship Recipient
Alexander Obbarius, MD, Resident and Research Fellow, Charitè University Hospital, Berlin, Germany
Scientific  Program Committee
Thank you to the Scientific Program Committee for reviewing the record number of abstracts submitted for the conference and for their input to the conference program.
Please click the Scientific Program Committee tab below for their names and affiliations.
Mentoring
One-to-One Mentoring sessions are an opportunity for new attendees, trainees, junior faculty, and others to meet and get advice from established PHO members in an informal setting. Register to be a mentor or mentee on your conference registration.  Mentees and mentors will be matched prior to the conference based on common research and/or clinical interests.