The 9th Annual PROMIS International Conference
Driving innovation in patient-centered design: Powered by PROMIS
October 22-24, 2023
Banff, Alberta Canada

Announcing the Call for Abstracts
Deadline: April 11, 2023  
All abstracts concerning development and use of PROMIS tools will be considered for oral or poster presentation.
Submit abstracts in relation to these PROMIS topics:
Operational implementation of PROs
Clinical transformation using PROMIS
Using PROMs for population health initiatives
Psychometrics: Evolutions and advances in PROs
Incorporation of PROs into digital health initiatives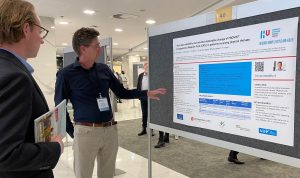 Awards for Best Posters by Trainees
Best Psychometric PROMIS Poster
Best Application of PROMIS Poster
The conference brings together researchers, clinicians, health system administrators, government and regulatory agencies, pharmaceutical and technology industries, and business entities that provide services utilizing patient outcomes. They come together to share their experiences and recent advances using PROMIS measures.
Gather with colleagues -- new and old -- at the PHO conference in the beautiful Canadian Rocky Mountains.
After the ISOQOL conference in Calgary, get on the PHO bus to Banff.

Watch for registration to open in early May. 
Trainees:  Apply for a Conference Scholarship  - It's an opportunity to Learn. Share. Engage.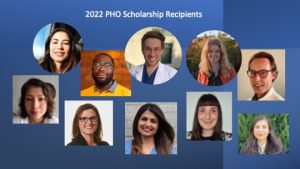 Click for application,   Apply by June 30
Here's what past scholarship recipients have said.
"Attending the PROMIS conference on a scholarship provided a unique opportunity to connect with people from around the world with shared interests in patient-centered care."
Helena R. Mangling, PhD, Postdoctoral Research Fellow, Harvard Medical School
"I was excited meeting many of the experts I had only read about in papers at that time. The conference was a great opportunity for networking with other early career researchers as well as with more experienced experts."
Alexander Obbarius, MD, Resident and Research Fellow, Charitè University Hospital, Berlin, Germany
"I learned so much at the conference and am using my learnings right now in my dissertation work."
Lynn Tanner, PT, PhD Student, University of Minnesota
"I was able to learn more about the scope of the methodology. I was very interested in applying it to the Mexican context."
Iraís Yañez-Alvarez, PhD Fellow, National Institute of Public Health, Mexico
Venue
The Banff Centre for Arts and Creativity
Information coming soon.
Registration
Watch for registration opening in early May.