JOIN US!  WE'RE PIVOTING TO VITUAL (again)! 
As public health safety concerns of  COVID and travel uncertainties continue, the PHO Board of Directors has concluded that the hybrid PROMIS International Conference, scheduled for October 17-18 in Banff, cannot be held in person as planned.
So...We are pivoting (once again)!  The  PHO's high-quality research program – plenaries, oral sessions, posters, roundtables – will be presented in an  engaging virtual format. Join  us for  networking opportunities to connect, advance, and integrate the patient's voice in healthcare.
Learn. Share. Engage. October 17-18-19
Program details are being finalized.  Questions? -  Please email info@promishealth.org.
Thank you for your support of the PHO.
Caroline Terwee, PhD, President
Judy Baumhauer, MD, MPH, President-Elect
Dave Cella, PhD, Secretary and Treasurer
Maria Orlando Edelen, MA, PhD and Janel Hanmer, MD, PhD, Conference Chairs
PS:  See you in-person at the 8th PROMIS International Conference, October 23-24, 2022 in Prague and at the 9th Conference in Banff in 2023.
PLENARY SESSIONS

Using PROMIS in the Exam Room
Judy Baumhauer, MD, MPH, Moderator
Christopher Standaert, MD
Harry Kim, MD
Benjamin Steinberg,  MD, MHS, FACC, FHRS
Karin  Fijnvandraat, MD, PhD
Measuring Changes in Individuals
Ron Hays, PhD
PROMIS Use in Clinical Pathways
Patricia  Franklin, MD, MBA. MPH, Moderator
Saniya  Bhusari,  BDS,  MsHI, MHA
Frank Penedo, PhD
Jin-Shei Lai, PhD, OTR
Start the Conference with a Course: Bring Your Questions ... Get Some Answers

Select one of the following courses when you register:
Introduction  to IRT, CATS, and  PROMIS
Cross-cultural Use of PROMIS
Implementing PROMIS in Clinical Practice.
You will be assigned a video to watch prior to the conference. Attend the course and engage in a one-hour Q&A discussion on the topic with the speakers and colleagues.
NEW:  One-to-One Mentoring Opportunity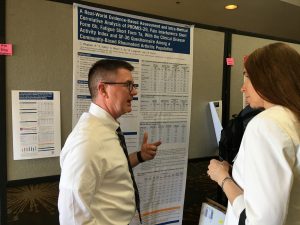 It's a chance for new attendees, trainees, junior faculty, and others to meet virtually to get advice from established PHO members. Sign-up to be a Mentor or Mentee!
See more information below
Maria Orlando Edelen, MA, PhD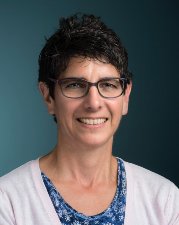 Associate Director, Patient-Reported Outcomes, Value & Experience (PROVE) Center
Brigham & Women's Hospital Department of Surgery
Harvard Medical School
Senior Behavioral / Social Scientist, RAND Corporation
Janel Hanmer, MD, PhD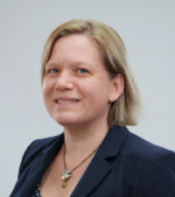 Associate Professor of Medicine, General Internal Medicine
Medical Director, UPMC Patient Reported Outcomes
Assistant Dean of Medical Student Research
University of Pittsburgh School of Medicine
8th PROMIS International Conference 2022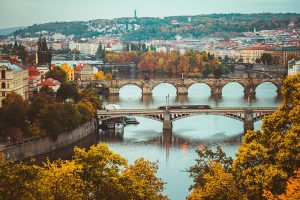 October 23-24, 2022
Prague, Czech Republic
(following the ISOQOL Conference)
9th PROMIS International Conference 2023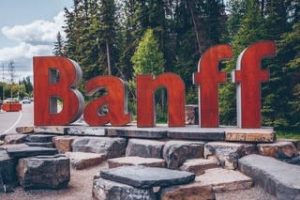 October
Banff, AB Canada