Learn. Share. Engage.
PROMIS Webinars feature presentations by experts in clinical outcomes research, psychometrics, and assessment and typically include Q&A with the presenter.   PHO members register for webinars for free and also have free 24/7 viewing access to recorded webinars  in the INFO HUB Resource library.
PROMIS Roundtables feature presentations by experts and offer an opportunity for deeper interactive group discussion with the presenter.  PHO members register for roundtables for free.
REGISTER NOW FOR THE NEXT ROUNDTABLE
July 20 (Wednesday) 8 am CDT / 9 am EDT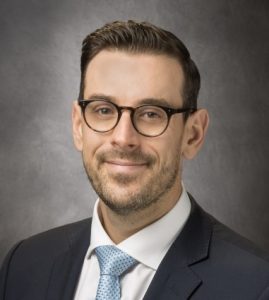 Topic:  Routine provision of feedback from patient-reported outcome measurements to healthcare providers and patients in clinical practice

Host:  Chris Sidey-Gibbons, PhD, Associate Professor and Deputy Chair, Dept. of Symptom Research
Director, MD Anderson Center for INSPIRED Cancer Care (Integrated Systems for Patient-Reported Data)
Houston, Texas
Join the Roundtable for a presentation by Dr. Sidey-Gibbons followed by interactive group discussion.
Webinars available ON-DEMAND 
JOIN the PHO!  PHO members have free 24/7 access to recorded webinars through the INFO HUB Resource library.
Non-members may register to view recorded webinars.
PROsetta:  An R Package for Linking Patient-Reported Outcome Measures
Host: Benjamin Schalet, PhD, Associate Professor of Medical Social Sciences, Northwestern University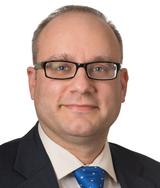 A common problem when using a variety of Patient-Reported Outcome (PRO) measures is the comparability of scales on which the outcomes are reported. Linking establishes relationships between scores on two different measures. The PRO Rosetta Stone (PROsetta Stone®) developed and applied methods to link the Patient-Reported Outcomes Measurement Information System (PROMIS) with other related instruments (e.g., SF-36, Brief Pain Inventory, CES-D, MASQ, FACIT-Fatigue) to expand the range of PRO assessment options within a common, standardized metric. It provides equivalent scores for different scales that measure the same health outcome. 
References:
 Choi, S.W., Lim, S., Schalet, B.D., Kaat, A.J., & Cella, D (2021). PROsetta: An R Package for Linking Patient-Repeorted Outcome Measures. Applied Psychological Measurement, 45(5), 386-388.  https://doi.org/10.1177/01466216211013106 
https://cran.r-project.org/web/packages/PROsetta/index.html
Hardwiring PROs in Clinics 
Hosts: Christina Bond, MS, FACHE, Patient Research Group and
Patricia Franklin, MD, MBA, MPH, Northwestern University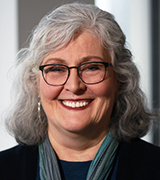 Implementing PROs in your office? Join us to discuss lessons learned and emerging best practices to support complete PRO capture in busy clinical offices - a microsystem approach. Following an overview of operational systems approaches in planning PRO capture, a roundtable discussion will share lessons on facilitators and barriers to implementing PROs in busy clinical settings.
PHO Member:  Login INFO HUB Free 
PROMIS & Insurers: It's going to take determination
Hosts:  Brian Justice, DC, Medical Director, Excellus Blue Cross Blue Shield, Rochester,  NY and
Rachel Brodie, Senior Director, Purchaser Business Group on Health, San Francisco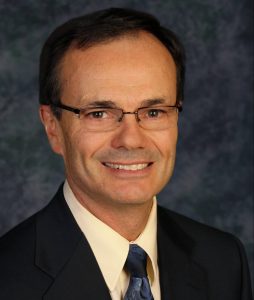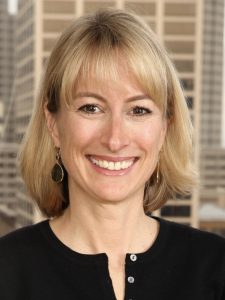 In this recorded webinar the hosts discuss insurers' interest and support in the collection of PROMs and the potential of PROMIS data's impact on value-based payment and HEDIS measure redesign. 'Real world' solutions are needed; crosswalking, engaging, and incentivizing key stakeholders is key. Significant reference is given to the findings of an extensive interview process of insurers recently performed by the Purchaser Business Group on Health. An interactive format drives discussion.
PHO Member: Login INFO HUB Free
Roundtable:  Constructing Principles of the PROMIS Physical Function Item Bank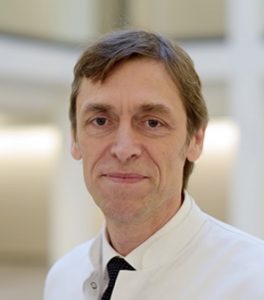 Hosts:  Matthias Rose, MD, PhD, Charité - Universitätsmedizin Berlin
and Aaron Kaat, PhD, Northwestern University

This Roundtable focused on some of the constructing principles of the PROMIS Physical Function Item Bank. Discussion followed on representation of different sub-domains, like upper-extremity, lower-extremity, back/trunk-function, cardiopulmonary vs musculoskeletal demanding tasks, and a discussion about common or separate scoring of subdomains. Different psychometric approaches, like content balancing, inconsistency reporting are discussed.

PHO Member: Login INFO HUB Free
Non-member:  Register $39
PROMIS Scoring and Interpretation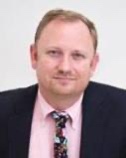 Host:  John Devin Peipert, PhD, Northwestern University, Chicago
Dr. Peipert will briefly review core elements of item response theory (IRT) that underpin scoring PROMIS, contrasting with classical approaches to scoring patient reported outcomes. Approaches to interpreting PROMIS scores in terms of severity, differences at a single timepoint, and changes over time will be discussed.
PHO Member:  Login INFO HUB Free 
Validation Studies for New Investigators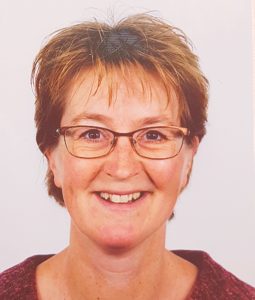 Host: Caroline Terwee, PhD, Amsterdam University Medical Center, The Netherlands
Dr. Terwee will present an overview of validation methods, based on the international COSMIN and ISOQOL standards. Participants will then go into breakout rooms to discuss how these methods could be applied to their own data/patients. The session will conclude with 10 minutes for Q&A.
PHO Member:  Login INFO HUB Free 
Resources for Implementing PROMIS Measures for Patient Care
Hosts: Nan Rothrock, PhD and Michelle Langer, PhD, Northwestern University, Chicago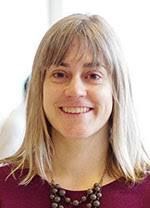 PROMIS measures are increasingly utilized to inform individual patient care. Integrating patient self-report in clinical care is complex. Join this webinar to learn more about guidance and resources now available at HealthMeasures.net to support the implementation of PROMIS measures for patient care. We will also review advantages of several administration platforms.
Nan Rothrock, PhD is Professor of Medical Social Sciences, Neurology - Ken and Ruth Dave Department and Psychiatry and Behavior Sciences, Northwestern University.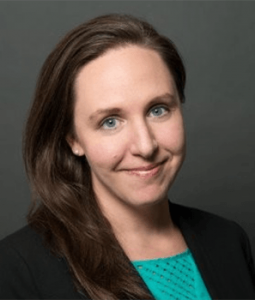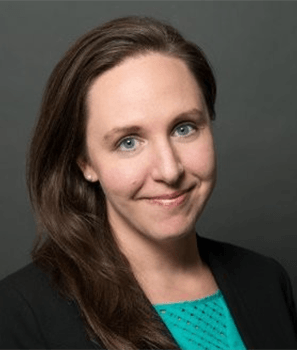 Michelle Langer, PhD is the PROMIS/Assessment Center API Product Manager, Northwestern University
Integration of PROMIS CAT Collection through the Electronic Medical Record (EMR)
Host:  Eric Makhni, MD, MBA, Henry Ford Health System, Detroit
Discussion by Dr. Makhni and David Cella, PhD, Northwestern University, Chicago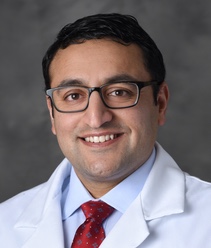 Learn the steps needed to move from PROMIS basics to implementation in clinical practice. Dr. Makhni will review his experience in creating a PROMIS CAT platform through Epic, including how to design a successful automated platform that can be used across multiple departments and service lines. The presentation will be followed by live Q&A with Dr. Makhni and Dave Cella, PhD.
Dr. Makhni practices in the Division of Sports Medicine, Dept. of Orthopedic Surgery, Henry Ford Health System and is Team Physician for the Detroit Lions.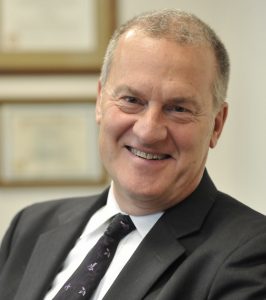 David Cella, PhD, is Professor and Chair, Department of Medical Social Sciences, Director, Institute for Public Health and Medicine (IPHAM) - Center for Patient-Centered Outcomes, Northwestern University. He serves as secretary and treasurer of the PROMIS Health Organization.
PHO Member:  Login INFO HUB Free 
Introduction to Item Response Theory (IRT) and Computer Adaptive Testing
Host:  Richard Gershon, PhD, Northwestern University, Chicago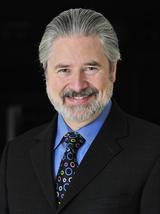 Are you new to PROMIS®? This introductory didactic session focuses on the theory and rigorous methodology used in developing PROMIS measures and testing their validity. The growing emphasis on patient-centered care has increased the demand for high-quality data from patient-reported outcome (PRO) measures. Item response theory (IRT) offers promise for addressing practical measurement problems in health-related research that have been difficult to solve through classical methods. This recorded session from PHO's PROMIS Training Workshop is followed by Q&A with Dr.Gershon.
Dr. Gershon is Vice Chair for Research, Department of Medical Social Sciences, and a Professor of Medical Social Sciences and Preventive Medicine (Health and Biomedical Informatics) at Northwestern University Feinberg School of Medicine, Chicago, Illinois.
PHO Member:  Login INFO HUB Free
Non-member: Register $39 
Topic:  PROMIS Score Interpretation (Benchmarking, Cut-Points/Decision Rules)
Hosts:  Amy Cizik, PhD, MPH, University of Utah
and Jeff Houck, PT, PhD, George Fox University
Are you using PROMIS measures but a bit unsure how to correctly interpret the scores? Going from T-scores to clinical application can often influence how you interact with your patients. This session is a discussion of different ways to interpret T-scores and how to apply them in patient care scenarios,
Dr. Cizik is Research Assistant Professor,  Department of Orthopaedics at the University of Utah.  Dr. Houck is Director of Research, Professor of Physical Therapy at George Fox University.
PHO Members: Free - Login to the INFO HUB to access this and many other archived Office Hours without charge.
Non-members:  Register for $39 to access this webinar.
Governance in Healthcare Systems with Electronic Capture of PROs
Host: Janel Hanmer, MD, PhD, University of Pittsburgh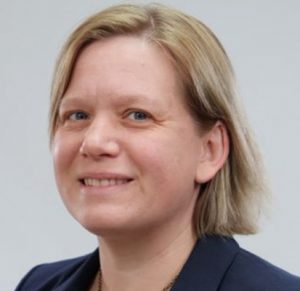 Dr. Hanmer's session is targeted at groups that are trying to collect PROs, usually through an electronic medical record (EMR) or through a third-party system that is distributed across a healthcare system. Q&A followed the presentation.
Topics covered:
Why care about this when starting to collect PROs?
Who are the stakeholders?
Who are the decision-makers?
How are decisions made?
The power of system leadership
How to maintain use over time
Dr. Hanmer is an Associate Professor of Medicine, General Internal Medicine, Medical Director of Patient-Reported Outcomes, and Assistant Dean of Medical Student Research at the University of Pittsburgh Medical Center.
PHO Member: Login INFO HUB Free 
PROMIS Use in China
Host:   Changrong Yuan, PhD, RN, FAAN, Fudan University, Shanghai, China

Dr. Yuan presented information on how PROMIS measures are being used in China and answered questions from participants. The oral presentation is in Chinese; slides are in English.
Dr. Yuan is Professor, School of Nursing, Fudan University, and serves as the Official Representative of China to the  PHO PROMIS National Center. She is Vice Chairman of the Chinese Health Information and Big Data Association, Nursing Informatics, and Chairman of the Shanghai Anti-Cancer Association, Cancer Nursing.
PHO Member: Login INFO HUB Free