Ask the promis expert - The Office Hour series
Wouldn't it be nice if you could just take a break, sit down, hear a brief focused presentation by a PROMIS® expert, and learn more about PROMIS measures and methods? Well, you can!
Ask the PROMIS Expert webinars are part of the PHO Office Hour series featuring presentations by PROMIS experts in clinical outcomes research, psychometrics, and assessment.
Some presentations are live and others are pre-recorded sessions.
For live presentations registrants are encouraged to submit specific PROMIS-related questions for discussion during the session.
Some sessions are offered free, and others are available for a nominal charge.
PHO members may access recorded OFFICE HOUR webinars on-demand 24/7 without charge as a member benefit. Login to the INFO HUB for the menu of archived webinars.
Office Hours are sponsored by the PROMIS Health Organization to educate and encourage use of PROMIS measures in research and clinical practice.
Register for the next Office hour webinar
PROMIS Score Interpretation (Benchmarking, Cut-Points/Decision Rules)
December 16, 2020 (Wednesday) 12 - 1 pm CT
Hosts:
Amy Cizik, PhD, MPH, University of Utah
Jeff Houck, PT, PhD, George Fox University
Are you using PROMIS measures and have questions on how to correctly interpret the meaning of the scores? This session will focus on interpretation and how to benchmark your data and understand cut-points and decision rules.
Dr. Cizik is Research Assistant Professor,  Department of Orthopaedics at the University of Utah.
Dr. Houck is Director of Research, Professor of Physical Therapy at George Fox University.
No Charge - Advance Registration Required
On-Demand Learning - office hour Webinars
Topic:  Governance in Healthcare Systems with Electronic Capture of PROs
Host: Janel Hanmer, MD, PhD, University of Pittsburgh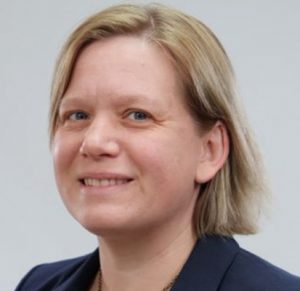 Dr. Hanmer's session is targeted at groups that are trying to collect PROs, usually through an electronic medical record (EMR) or through a third-party system that is distributed across a healthcare system. Q&A followed the presentation.
Topics covered:
Why care about this when starting to collect PROs?
Who are the stakeholders?
Who are the decision-makers?
How are decisions made?
The power of system leadership
How to maintain use over time
Dr. Hanmer is an Associate Professor of Medicine, General Internal Medicine, Medical Director of Patient-Reported Outcomes, and Assistant Dean of Medical Student Research at the University of Pittsburgh Medical Center.
PHO Members:  Free - Login to the Members Information Center (MIC) to access this and many other archived Office Hour webinars without charge.
Non-members:  Register for $39 to access this webinar.
Topic:  PROMIS Use in China
Host:   Changrong Yuan, PhD, RN, FAAN, Fudan University, Shanghai, China

Dr. Yuan presented information on how PROMIS measures are being used in China and answered questions from participants. The oral presentation is in Chinese; slides are in English.
Dr. Yuan is Professor, School of Nursing, Fudan University, and serves as the Official Representative of China to the  PHO PROMIS National Center. She is Vice Chairman of the Chinese Health Information and Big Data Association, Nursing Informatics, and Chairman of the Shanghai Anti-Cancer Association, Cancer Nursing.
PHO Members: Free - Login to the INFO HUB to access this and many other archived Office Hour webinars without charge.
Non-members:  Free - Register to access this webinar.
Topic:  Integration of PROMIS CAT Collection through the Electronic Medical Record (EMR)
Host:   Eric Makhni, MD, MBA, Henry Ford Health System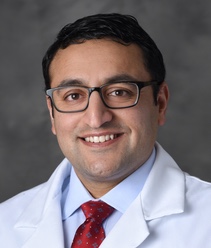 Dr. Makhni presented an example of how to successfully incorporate the PROMIS CAT collection through the EMR. He reviewed his experience in creating a PROMIS CAT platform through Epic and how to design a successful automated platform that can be used across multiple departments and service lines.
Dr. Makhni practices in the Division of Sports Medicine, Dept. of Orthopedic Surgery, Henry Ford Health System and is Team Physician for the Detroit Lions.
PHO Members:  Free -Login to the INFO HUB to access this and many other archived Office Hour webinars without charge.
Non-Members:  Register for $39 to access this webinar.