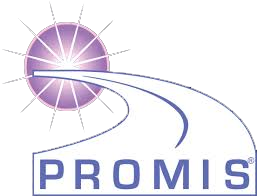 PROMIS® (Patient-Reported Outcomes Measurement Information System®) is a set of person-centered measures that evaluates and monitors physical, mental, and social health in adults and children.
PROMIS measures can be used with the general population and with individuals living with chronic conditions.
PROMIS has been translated into Spanish and other languages and is used in many parts of the world. Click for information on PROMIS in languages other than English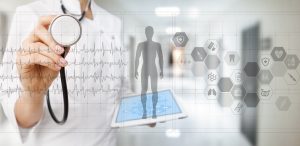 "PROMIS is a game-changer in PRO measurement. It fits the needs of robust and valid PRO measures for specific purposes and allows for the comparability of results in different patient groups and populations."
Jordi Alonso, MD, PhD
"One of the potential clinical applications of PROMIS measures is in improving our understanding of the patient experience of a given disease or condition to identify those who might benefit from intervention."
Dave Cella, PhD
"Using PROMIS we can obtain a validated assessment of how the patient is feeling and functioning and track these values over time. This will not only help the patient sitting in front of us, but patients that will follow."
Judy Baumhauer, MD, MPH
PROMIS measures have been developed and validated with state-of-the-science methods to be psychometrically sound and to transform how life domains are measured. They have greater precision than most conventional measures. Greater precision (less error) enhances power in a less costly way than increasing sample size.
PROMIS is designed to enhance communication between clinicians and patients in diverse research and clinical settings. PROMIS measures are relevant across all conditions for the assessment of symptoms and functions. PROMIS has a larger range of measurement than most conventional measures, decreasing floor and ceiling effects as a result.
PROMIS measures are available in multiple formats and easily integrated into diverse data collection tools.  PROMIS uses fewer items than conventional measures, thereby decreasing respondent burden. When used as computer-adaptive tests, PROMIS measures usually require 4-6 items for precise measurement of health-related constructs.
PROMIS measure development methods are rigorous and being used to expand into new areas of self-reported health. Substantial qualitative and quantitative evidence continues to be published supporting the validity of PROMIS. There has been a rapid uptake in research with now approximately 2,000 publications on PROMIS measures.
Visit HealthMeasures.net for information and resources on PROMIS.