Express Your Generosity
Please support the PHO.

Your contribution to expand the PHO's programs and opportunities will
be much appreciated.
PROMIS Training Workshop
May 12-13, 2022
Get virtual training for you and your team
Participate wherever you are
Date Extended:
2021 Conference Recordings available to Feb. 15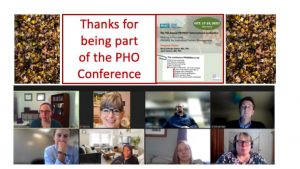 Registrants:  Login at pho.playbacknow.com to replay or catch up on sesssions you missed.  No fee.
Missed the conference?  Watch the recordings On-Demand. Register at pho.playbacknow.com/pho2102. 
Missed this webinar?  Watch the On-Demand replay 24/7

PROMIS and Insurers: It's going to take determination
Hosts:
Brian Justice, DC, Medical Director,  Excellus Blue Cross Blue Shield
Rachel Brodie, Purchaser Business Group on Health

Invitation from the PHO President

You  are invited. Join us!  The PHO is a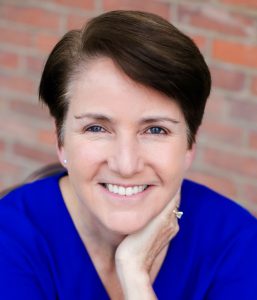 collaborative international community of researchers, clinicians, and healthcare administrators. Our members are early-career and experienced professionals and private clinicians who are making a difference in bringing the patient's voice to the forefront of healthcare.
PHO members work in universities, health systems, government and regulatory agencies, the pharmaceutical and technology industries, and business entities that provide services utilizing patient outcomes.  Let the Patients be heard!
Judy Baumhauer, MD, MPH
Professor and Associate Chair Orthopaedics
University of Rochester
Thank You to Members who attended the Annual Member Meeting on January 5th.(via Zoom).
We hope it provided you with an update on the new educational opportunities in 2022 and encouraged you with the information on the growth of PROMIS around the world.
For a pdf of the presentation, please login to the INFO Hub using your member login. Click on the Resource tab for the presentation and to view the many recorded webinars available to members without charge.
Judy Baumhauer, MD, MPH. President
Dave Cella, PhD, President-Elect
MEMBERS:  PLEASE COMPLETE YOUR PROFILE
Please login to the INFO HUB:
Be a member - pay your dues
Add your photo
Complete your profile
Update your contact information
Use the member directory to communicate
Find collaborators for your research
Take advantage of your PHO membership benefits.
PHO dues are kept low to encourage participation and engagement.
Thank You to Our 2021 Sponsors and Supporters

WHY USE PROMIS IN RESEARCH AND CLINICAL PRACTICE?
"We can learn what works and what does not, apply appropriate treatments and healthcare dollars to the patients who will benefit. The true definition of value."
Judy Baumhauer, MD, MPH, University of Rochester
"Sharing data with our patients has the potential to improve patient understanding of their condition, increase patient engagement and shared decision-making, and improve adherence with recommendations, ranging from medications to physical activity."
Lisa Shulman, MD, University of Maryland
Live and On-Demand Sessions are offered to meet your interests and needs,
Learn More
The PHO welcomes professionals from around the world who are interested in bringing the "patient's voice" to the forefront of healthcare.
Join Us
PROMIS measures have been translated into many languages and are being used around the world.
Learn More
PROMIS®, Patient-Reported Outcomes Measurement InformationSystem®, and PROMIS logo are registered trademarks of the U.S. Department of Health and Human Services (HHS).