Join Us!
PHO members are researchers and clinicians from around the world who are using PROMIS to promote the voice of the patient in clinical care, quality improvement, and research.
We're celebrating!
Check out
our new
website!
Welcome to the promis health organization 
The PHO is a growing Organization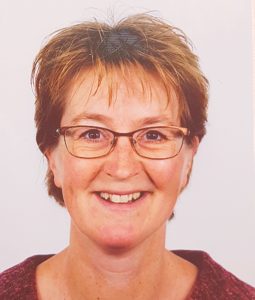 The PHO is moving forward with virtual education and on-demand resources to meet your needs as you use PROMIS® to promote the voice of the patient in clinical care, quality improvement, and research.

Join Us!  PHO members are early-career and experienced researchers, clinicians, epidemiologists, health system administrators, representatives of the technology and pharmaceutical industries, and government.
Caroline Terwee, PhD
PHO President
Virtual International Conference receives high marks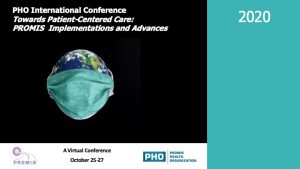 Thanks for coming! 
Feedback on the content and interactive format for PHO's first virtual conference was very positive. The number of registrants exceeded last year's in-person conference by 40%. Registrants came together from 27 US states and the District of Columbia and 14 countries outside of the US. Visit the conference page for more information.
On-Demand access to the conference recordings is included in your registration. Click to login for access. 
Missed the conference?  Click to register for access to the On-Demand session recordings.
Attention Members - Please login to the INFO HUB to complete your profile, check that  your contact information is up-to-date, and add your photo. If you have not yet set up your PHO account, now is the time to do that.
The INFO HUB is your place to access member benefits, view the directory, and communicate with fellow members.
PROMIS brings the patient's voice to the forefront of healthcare

"Individuals are arguably the best judges of their own welfare. To know whether the health status of any individual has improved, you must directly ask the person."
Sara Ahmed, PT, PhD
"Sharing data with our patients has the potential to improve patient understanding of their condition, increase patient engagement and shared decision-making, and improve adherence with recommendations, ranging from medications to physical activity."
Lisa Shulman, MD
The PHO welcomes professionals from around the world who are interested in bringing the "patient's voice" to the forefront of healthcare.
Join Us
The PROMIS Training Workshop offers 18 hours of content. Learn on your own schedule -- from theory to implementation to analysis and everything in between.
Learn More
THank you to our sponsors





Thank You to Our Supporters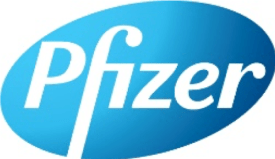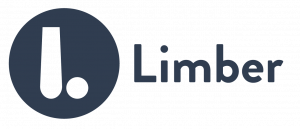 PROMIS®, Patient-Reported Outcomes Measurement InformationSystem®, and PROMIS logo are registered trademarks of the U.S. Department of Health and Human Services (HHS).