The 9th Annual PROMIS International Conference
Driving innovation in patient-centered design:
Powered by PROMIS
Banff, Alberta Canada
October 22-24, 2023
Gather with colleagues -- new and old -- at the PHO conference in the beautiful Canadian Rocky Mountains. Come to share research, experiences, advances using PROMIS measures, and network.
The conference brings together researchers, clinicians, health system administrators, government and regulatory agencies, pharmaceutical and technology industries, and business entities that provide services utilizing patient outcomes.
Also attending ISOQOL? After the ISOQOL conference, hop on the PHO bus with us to Banff.  
Abstracts hit all-time high
Thank you to everyone who submitted an abstract. Notification will be sent to the submitting author in July.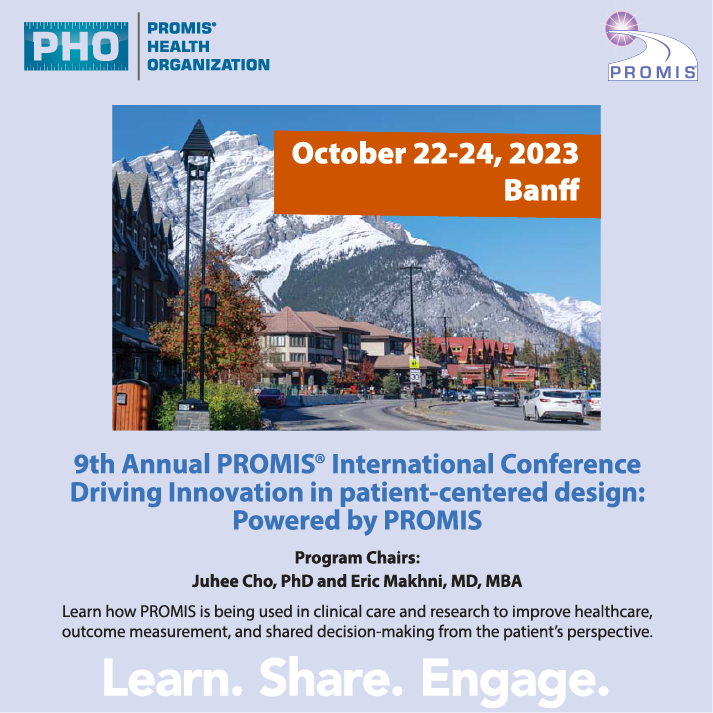 Meet the Plenary Speakers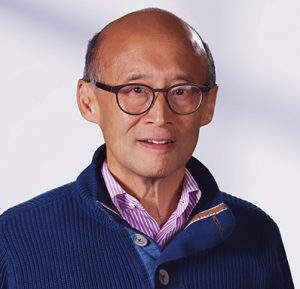 Thomas Lee, MD
"Patient Experience as an Outcome"
Dr. Lee is Editor-in-Chief of NEJM Catalyst and a member of the Editorial Board of the New England Journal of Medicine. A practicing internist/cardiologist at Brigham and Women's Hospital in Boston, he is also the Chief Medical Officer for Press Ganey and serves on the faculty at Harvard Medical School and Harvard School of Public Health. Learn more.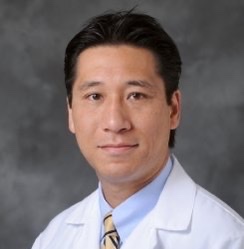 Steven Chang, MD
"Implementation of PROMIS as a novel vital sign predicts mortality and healthcare utilization"
Dr.  Chang is the vice chair of the Henry Ford Health System Department of Otolaryngology Head and Neck Surgery, Director of the Henry Ford Cancer Institute Head and Neck Cancer program,
Learn more.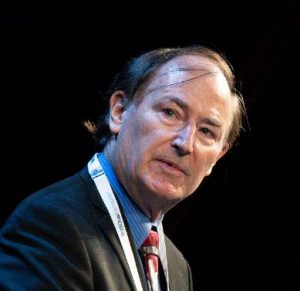 Ron Hays, PhD
"Guidance for Clinicians Wondering Whether HRQoL of an Individual Patient has Changed"
Dr. Hays is a UCLA Distinguished Professor of Medicine and affiliated adjunct researcher at the RAND Corporation that specializes in patient-reported measurement development and evaluation.
Learn more.

Conference Registration
Includes access to conference activities:
- Three Plenary Sessions
- Poster Hall
- Concurrent Oral Paper Sessions
- Three Deep-Dive Sessions
- PHO Annual Member meeting
- International Panel Session
- Poster Walk
- Welcome Reception (Sunday)
- Roundtables
- Continental Breakfasts (Sunday, Monday,               Tuesday)
- Lunch (Sunday and Monday)
- 2024 PHO Membership

Ticketed Activities
Pre-conference Workshops
Sunday, October 22
Start your conference experience early with one or more pre-conference workshops. Ticket purchase required.
8 am -9 am,  Cross-cultural Use of PROs: Translatability, Translations and Cultural Adaption
Presenter: Helena Correia, Lic.
9 am -10 am, Leading Change
Presenter:  Eric Makhni, MD, MBA
10 am -11 am, Item Response Theory, CAT and PROMIS
Presenter: Richard Gershon, PhD

BBQ Dinner/Social Event
Monday, October 23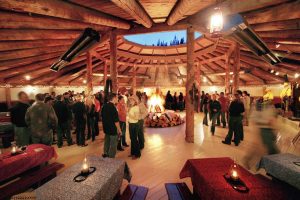 Join colleagues - new and old - for a BBQ dinner and fun evening of music, line dancing, and networking. Transportation provided. Purchase your ticket (and one for your guest) with your conference registration.
The Banff Centre for Arts and Creativity
Room Reservations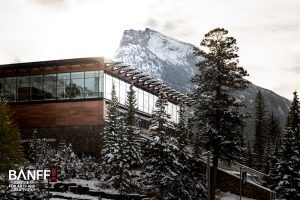 The conference will be held at the Banff Centre for Arts and Creativity. Nestled on the side of Tunnel Mountain just five minutes from downtown Banff, the hotel features newly renovated rooms and breathtaking vistas. Click the Hotel and Travel tab below for details on room reservations.
Bus Transportation to/from Banff
Calgary International Airport is the closest airport to Banff, and the trip from the airport to Banff is approximately two hours. The Banff Airporter offers daily scheduled shuttle service from the airport to the Banff Centre and return service from the Banff Centre to the airport. Click for Hotel and Travel tab below for details on bus reservations and discounted tickets. 
Also attending the ISOQOL conference?
If you will be attending the ISOQOL conference, book your seat on the PHO bus to the Banff Centre with your PHO conference registration. Seats are limited. The PHO bus to Banff will leave the Hyatt Regency Calgary promptly at 5:45 pm, that's five minutes after the last ISOQOL session ends on Saturday, October 21. For your return trip to the airport, please click on the Banff Airporter link above.
Conference Scholarships
Trainees: Apply for by June 30
Click for application,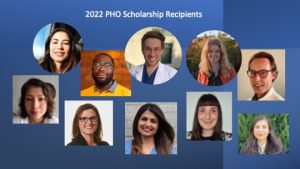 Click the scholarship tab below for more information. 
Scientific  Program Committee
Thank you to the Scientific Program Committee for reviewing the record number of abstracts submitted for the conference and for their input to the conference program.
Please click the Scientific Program Committee tab below for their names and affiliations.
Mentoring
One-to-One Mentoring sessions are an opportunity for new attendees, trainees, junior faculty, and others to meet and get advice from established PHO members in an informal setting. Register to be a mentor or mentee on your conference registration.  Mentees and mentors will be matched prior to the conference based on common research and/or clinical interests.