Join Us!
PHO members are researchers and clinicians from around the world who are using PROMIS to promote the voice of the patient in clinical care, quality improvement, and research.

Please Be Generous

TODAY - November 29 -- is Giving Tuesday.  
Your donation will help the PHO expand educational programs and opportunities.
PROMIS Training Workshop
Missed the workshop?
On-Demand Recordings available until November 30

Thanks for coming
The 8th PROMIS
International Conference
October 23-24, 2022
Prague
Message from the PHO President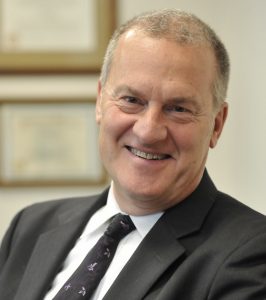 THANK YOU to all who participated in the 8th Annual PROMIS International Conference in Prague, Czech Republic!
The contributions of so many made this a successful scientific and social event.  Special credit belongs to program chairs Rachel Sisodia, MD and Carole Tucker, PT, PhD, to Judy Baumhauer, MD, MPH our 2022 PHO president, and to Zan Lofgren and Karen Stenmark for taking care to see that everything went smoothly throughout the conference.
A special thank you to our sponsors for their support of the PHO mission: Epic, EMD Serono, Bristol Myers Squibb, BrightOutcome, FACITtrans, and HealthMeasures.
The PHO is a collaborative and supportive international community of researchers, clinicians, and other healthcare professionals. PHO members work in universities, health systems, government, the pharmaceutical and technology fields, and business entities that contribute to patient-centered care. The diversity of our membership is our strength, as evident in the broad spectrum of presentations on PROMIS research and clinical applications around the world.
We are pleased to welcome Felix Fischer, PhD and Michelle Langer, PhD as new members of the Board of Directors. The online member ballot this fall for board positions was very competitive with 10 very qualified members running for two positions. It is wonderful to see this high level of interest in serving the PHO, and we look forward to having many members involved in other areas of the organization.
Warm appreciation to is extended to Board members Lisa Shulman, MD and past president Caroline Terwee, PhD, who completed their terms in October.
We are excited to announce that the 9th Annual PROMIS International Conference will be held October 22-24, 2023 in the resort town of Banff in the Canadian Rocky Mountains outside of Calgary. Juhee Cho, PhD from Samsung Medical Center, Seoul, Korea and Eric Makhni, MD, MBA from Henry Ford Health System, Detroit, Michigan will serve as program chairs. The PHO conference will follow the ISOQOL conference in Calgary. See you there!
Dave Cella, PhD
Professor, Department of Medical Social Sciences
Feinberg School of Medicine, Northwestern University
Chicago, Illinois USA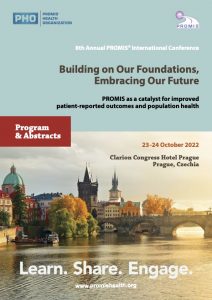 Thanks for making the conference a success!
On-demand conference recordings available now.
Click to learn more 
Click to view the program book.
SAVE THE DATE
9th Annual PROMIS International Conference
Theme:  Driving innovation in patient-centered design: powered by PROMIS
October 22-24, 2023

Chairs:
Juhee Cho, PhD, Samsung Medical Center, Seoul Korea
Eric Makhni, MD, MBA, Henry Ford Health System, Detroit, Michigan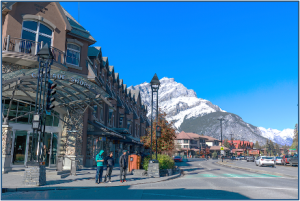 The PHO conference will be held in the resort town of Banff in the Canadian Rocky Mountains outside of Calgary. If you are attending the ISOQOL conference in Calgary, stay on and get on the bus with PHO to Banff.
Thank You to Our Sponsors
Board welcomes New Members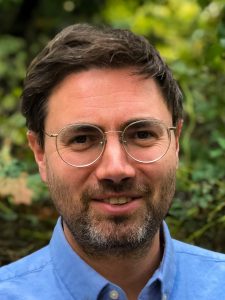 Felix Fischer, PhD is a quantitative psychologist working at Charité Universitätsmedizin Berlin and leading research and development in the German PROMIS National Center.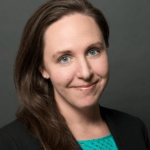 Michelle Langer, PhD contributes to psychometric research in assessment and patient-reported outcomes (PROs) and currently directs HealthMeasures activities, including PROMIS, within the Northwestern University Center on Outcomes Research and Education.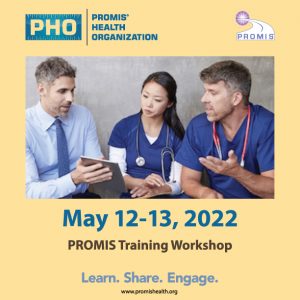 Missed the PROMIS Training Workshop?
Register now for 24/7 access to the recordings.
Get the training you need on your own time.
PHO Members: Please complete your member profile:
Please login to the INFO HUB:
Be a member - pay your dues
Add your photo
Complete your profile
Update your contact information
Use the member directory to communicate
Find collaborators for your research
Members have discounted member rates on the training workshop and the annual conference, free webinars and access to recorded webinars. Take advantage of your PHO membership benefits.
WHY USE PROMIS IN RESEARCH AND CLINICAL PRACTICE?
"Sharing data with our patients has the potential to improve patient understanding of their condition, increase patient engagement and shared decision-making, and improve adherence with recommendations, ranging from medications to physical activity."
Lisa Shulman, MD, University of Maryland
WHY STANDARDIZE PROMs IN RESEARCH AND CLINICAL PRACTICE?
"Research shows that PROs that are important to patients are often the same for all patients and that most of these PROs can be measured with PROMIS. Much can be gained by standardizing the PROMs being used in research and healthcare for measuring common symptoms, and physical, mental, and social functioning."
Caroline Terwee, PhD, Amsterdam University Medical Centers
Terwee, C.B., Zuidgeest, M., Vonkeman, H.E. et al. Common patient-reported outcomes across ICHOM Standard Sets: the potential contribution of PROMIS®. BMC Med Inform Decis Mak 21, 259 (2021). https://doi.org/10.1186/s12911-021-01624-5
Live and On-Demand Sessions are offered to meet your interests and needs,
Learn More
The PHO welcomes professionals from around the world who are interested in bringing the "patient's voice" to the forefront of healthcare.
Join Us
PROMIS measures have been translated into many languages and are being used around the world.
Learn More
PROMIS®, Patient-Reported Outcomes Measurement InformationSystem®, and PROMIS logo are registered trademarks of the U.S. Department of Health and Human Services (HHS).