Join Us!
PHO members are researchers and clinicians from around the world who are using PROMIS to promote the voice of the patient in clinical care, quality improvement, and research.

Please Be Generous
Your donation will support the PHO mission and scholarship opportunities.

Thanks for coming
The 8th PROMIS
International Conference
October 23-24, 2022
Prague
The PROMIS Training Workshop
Moving from PROMIS basics to advanced use
in clinical and research settings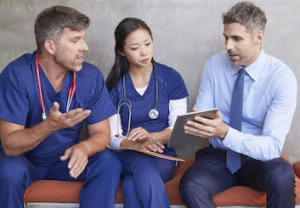 Chairs:
Jeff Houck, PT, PhD
Jacob Lippa, MPH
Dates being finalized for June in Chicago.
Check back for more details
Get the training you need to take PROMIS to the next level at your institution  Bring your team.
Tune In for a Highlight of the 2022 Conference
Building on Foundations, Embracing Our Future
Dave Cella, PhD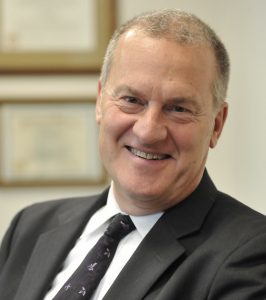 Wednesday, February 22
8 am CDT - Recording 
9 am CDT - Join Dr. Cella for live Q&A 
Watch (or re-watch) Dr. Cella's kick-off plenary presentation at the PHO conference in Prague and then join him for live Q&A. Dr. Cella's presentation tracks the exponential growth of PROMIS to its position today and its future as the gold standard for capturing the patient's voice in healthcare research and clinical care.  
Dr. Cella is PHO President and Professor, Dept. of Medical Social Sciences, Feinberg School of Medicine, Northwestern University, Chicago, USA.  
MARK YOUR CALENDAR
The 9th Annual PROMIS International Conference
Driving innovation in patient-centered design:
powered by PROMIS
Save the dates: October 22-24, 2023
Join PHO in Banff in the Canadian Rocky Mountains


Chairs:
Juhee Cho, PhD, Samsung Medical Center, Seoul Korea
Eric Makhni, MD, MBA, Henry Ford Health System, Detroit, Michigan
After the ISOQOL conference in Calgary, get on the
PHO bus to Banff.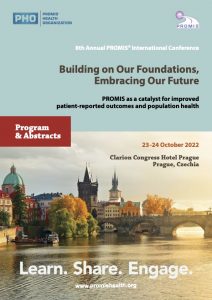 Thanks for making the
2022 conference a success!
Missed the conference?
Watch the replay. On-demand conference recordings available.
Click to learn more
Click to view the program book
Watch for conference abstracts
in JPRO in February.

PHO Members:  Is your Member Profile up-to-date?
Please login to the INFO HUB:
*  Pay your 2023 dues
*  Add your photo
*  Complete your profile
*  Update your contact information
*  Take advantage of your member benefits
Live and On-Demand Sessions are offered to meet your interests and needs,
Learn More
The PHO welcomes professionals from around the world who are interested in bringing the "patient's voice" to the forefront of healthcare.
Join Us
PROMIS measures have been translated into many languages and are being used around the world.
Learn More
PROMIS®, Patient-Reported Outcomes Measurement InformationSystem®, and PROMIS logo are registered trademarks of the U.S. Department of Health and Human Services (HHS).