Join Us!
PHO members are researchers and clinicians from around the world who are using PROMIS to promote the voice of the patient in clinical care, quality improvement, and research.

Please Be Generous
Your donation will support the PHO mission and scholarship opportunities.

Missed the workshop?
Learn on your own time
Recordings now available
The 4th Annual PROMIS Training Workshop
PROMIS basics to advanced use in clinical and research settings
Register

by September 22
and Save! 
October 22-24, 2023
Banff, Alberta Canada
  The  9th Annual
  PROMIS International
  Conference

Driving innovation in
patient-centered design: Powered by PROMIS
Join Us for a Focus on Mental Health
Identifying Emotional Distress with PROMIS
Susan Bartlett, PhD
McGill University, Montreal
Septe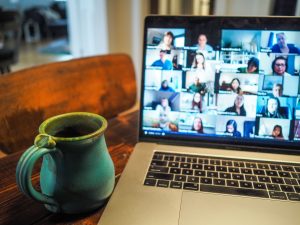 mber 20 (Wednesday)
7:30-8:15 pm CT - View Dr. Bartlett's recorded presentation
(or watch on your own time prior to the live discussion)
8:15-8:45 pm CT - Join the Live Discussion with Dr. Bartlett
Click to Register (No Charge for PHO Members)
----------------------------------------------
It's a wrap!
The PROMIS Training Workshop
June 22-23, Chicago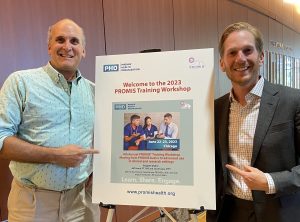 Thank you to program chairs Jeff Houck, PT, PhD, Jacob Lippa, MPH, and the PROMIS experts who generously shared their time and expertise.

Recordings Now Available
16 Presentatons by Top PROMIS Experts
Get the training you need on your own time
Learn how to get started with PROMIS
and how to use it in clinical care

Register by September 22 and Save 
The 9th Annual PROMIS
International Conference
Driving innovation in patient-centered design:
Powered by PROMIS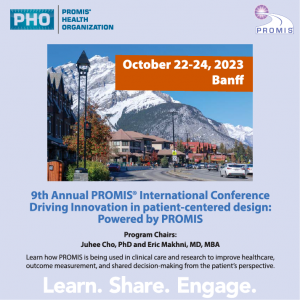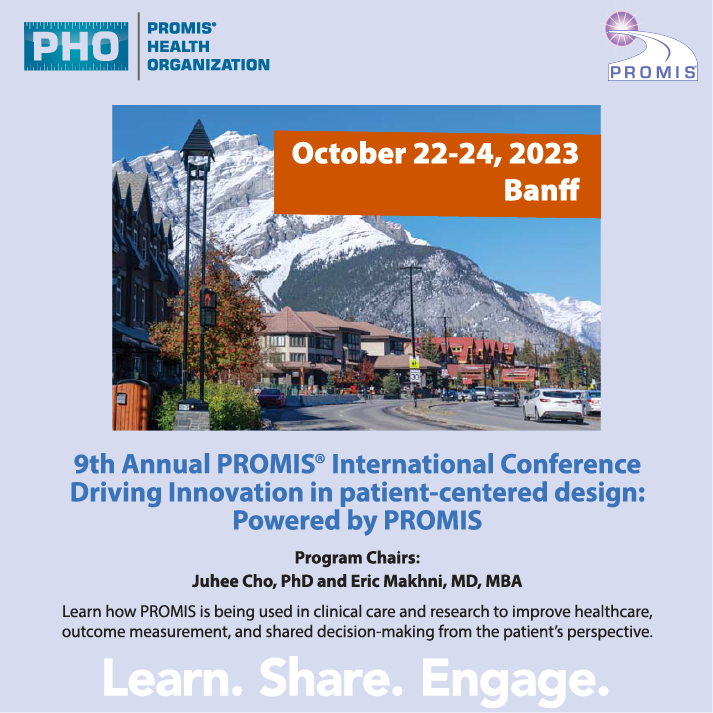 Let's Talk PROMIS!  Come to be inspired, share research, experiences, advances using PROMIS, and network.
Plenary Speakers
Thomas Lee, MD, MSc
"Patient Experience as an Outcome"
Steven Chang, MD
"Implementation of PROMIS as a Novel Vital Sign Predicts Mortality and Healthcare Utilization"
Ron Hays, PhD
"Guidance for Clinicians Wondering Whether HRQoL of an Individual Patient has Changed"
PHO Members:  Is your Member Profile up-to-date?
Please login to the INFO HUB:
*  Pay your dues
*  Add your photo
*  Complete your profile
*  Update your contact information
*  Take advantage of your member benefits
Looking for PROMIS articles?

HealthMeasures maintains lists of primary citations for PROMIS measures published by year.
Live and On-Demand Sessions are offered to meet your interests and needs.
The PHO welcomes professionals from around the world who are interested in bringing the "patient's voice" to the forefront of healthcare.
Join Us
PROMIS measures have been translated into many languages and are being used around the world.
Learn More
PROMIS®, Patient-Reported Outcomes Measurement InformationSystem®, and PROMIS logo are registered trademarks of the U.S. Department of Health and Human Services (HHS).