The PROMIS Training Workshop
Moving from PROMIS basics to advanced use
in clinical and research settings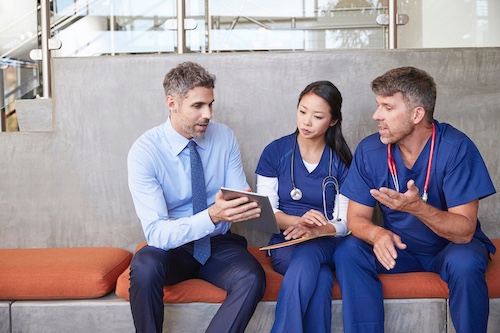 Get the Training you and your team need
May 12-13, 2022 - It's virtual
Thursday - Friday, 9 am - 1 pm each day
Participate wherever you are
The PROMIS Training Workshop is an intensive learning experience.
The Workshop covers the basics and advanced use of the PROMIS family of measures:
what they are
the value of PROMIS in clinical practice and research
getting started
gaining buy-in
building your team
implementing PROMIS into clinical and research workflows
the importance of data
using the scores with colleagues and patients
It's Virtual!   While this PROMIS Training Workshop will not be held in Montreal as originally planned due to the ongoing pandemic, the virtual format makes this valuable training available to a broader audience. It is for those who are new to PROMIS, those familiar with PROMIS, and those who are seeking ways to expand its use in both research and clinical care.
Bring your team to maximize the benefit.
The Workshop offers valuable training for both new and more experienced clinicians and researchers.
Early registration is open.
Group registration rates available.
Student rates available.
What past attendees said:
"Excellent examples of clinical innovations within clinical contexts and generalizable principles."
"Expert speakers presenting on innovative and boundary-pushing topics."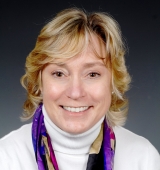 Susan Bartlett, PhD
Senior Scientist, Centre for Outcomes Research and Evaluation
McGill University Health Centre
Montreal Canada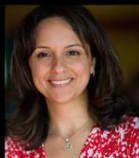 Sara Ahmed, PT, PhD
Associate Professor, School of Physical
and Occupational Therapy
McGill University Health System
Montreal Canada
Track 1:  The Basics of PROMIS Use in Clinical Care and Research 
Focus on how to choose which PROMIS measures to use, collection in EHRs, and integration into clinical workflow.
Target Audience:
Clinicians, Researchers, Healthcare Administrators
What to expect:
Introduction to IRT and CAT
Introduction to PROMIS - How to choose the right measures for your purpose, measurement aim, what to measure, how to measures, what do the scores mean
Getting institution and colleague buy-in
Technology options and costs (personnel, time)
Implement in Epic and other EHRs
How to integrate in clinic flow and use in the consult room
Clinical Interpretations
Track 2:  Advanced PROMIS Use in Clinical Care and Research
Focus on PROMIS measure use and interpretation with illustration in patient care for clinicians, in quality and outcome measurement for health system administrators, and approaches to reporting for both audiences.
Target Audience:
Clinicians, Researchers, Pharmaceutical Industry, Healthcare Institutions, Clinical Discipilines
What to Expect:
Reporting PROs in patient care
IT innovations for PROMIS reporting
Clinician and staff adoption of PROMIS in specialty care clinics
Optimizing pre- and post-clinic PRO completion for quality use
PROMIS for quality, value, and finance