The PROMIs Training Workshop
Moving from PROMIS basics to advanced use
in clinical and research settings
DID YOU MISS THE WORKSHOP?
Get training on your own schedule
On-demand learning for you and your team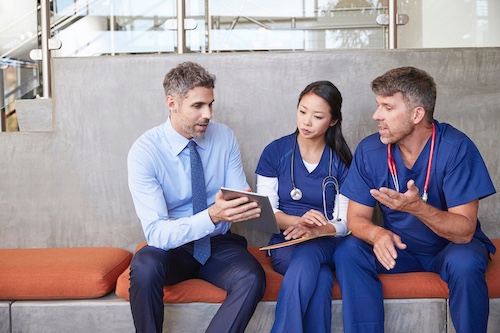 The PROMIS Training Workshop is an intensive learning experience that covers the basics and advanced use of the PROMIS family of measures -- what they are, the value of PROMIS in clinical practice and research, getting started, gaining buy-in, building your team, implementing PROMIS into clinical and research workflows, the importance of data, and using the scores with colleagues and patients.
What attendees said:
"Excellent examples of clinical innovations within clinical contexts and generalizable principles."
"Expert speakers presenting on innovative and boundary-pushing topics."
THANK YOU for attending the workshop! 
Your registration includes access to the recordings of both tracks through September 30 so you can watch all of the sessions on your own schedule. 
Login to www.pho.playbacknow.com with the email address you used to register for the workshop. 
Track 1:  The Basics of PROMIS Use in Clinical Care and Research 
Focus on how to choose which PROMIS measures to use, collection in EHRs, and integration into clinical workflow.
Target Audience:
Clinicians, Researchers, Healthcare Institutions
What to expect:
Introduction to IRT and CAT
Introduction to PROMIS - How to choose the right measures for your purpose, measurement aim, what to measure, how to measures, what do the scores mean
Getting institution and colleague buy-in
Technology options and costs (personnel, time)
Implement in Epic and other EHRs
How to integrate in clinic flow and use in the consult room
Clinical Interpretations
Track 2:  Advanced PROMIS Use in Clinical Care and Research
Focus on PROMIS measure use and interpretation with illustration in patient care for clinicians, in quality and outcome measurement for health system administrators, and approaches to reporting for both audiences.
Target Audience:
Clinicians, Researchers, Pharma Industry, Healthcare Institutions, Discipilines
What to Expect:
Reporting PROs in patient care
IT innovations for PROMIS reporting
Clinician and staff adoption of PROMIS in specialty care clinics
Optimizing pre- and post-clinic PRO completion for quality use
PROMIS for quality, value, and finance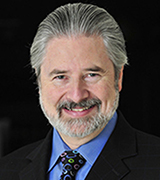 Program Chair
Richard Gershon, PhD
Professor and Vice Chair for Research, Department of Medical Social Sciences
Northwestern University
Chicago, USA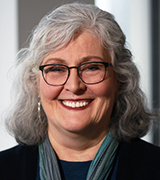 Program Chair
Patricia Franklin, MD, MBA, MPH
Professor,  Department of Medical Social Sciences and Orthopaedic Surgery
Northwestern University
Chicago, USA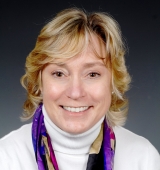 Program Co-chair
Susan Bartlett, PhD
Senior Scientist, Centre for Outcomes Research and Evaluation
McGill University Health Centre
Montreal Canada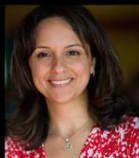 Program Co-chair
Sara Ahmed, PT, PhD
Associate Professor, School of Physical
and Occupational Therapy
McGill University Health System
Montreal Canada
Sara Ahmed, PT, PhD, Associate Professor, School of  Physical and Occupational Therapy, McGill University Health Centre
Susan Bartlett, PhD, Senior Scientist: Center for Outcomes Research and Evaluation, McGill University Health Centre
Michael Bass, MS, Research Assistant Professor  Department of Medical Social Sciences, Northwestern University School of Medicine
Judith Baumhauer, MD, MPH, Professor, Department of Orthopaedics, University of Rochester Medical Center
David Cella, PhD, Chair, Professor and Chair, Department of Medical Social Sciences, Northwestern University School of Medicine
Richard Gershon, PhD, Professor and Vice Chair for Research, Department of Medical Social Sciences, Northwestern University School of Medicine
Janel Hanmer, MD, PhD, Assistant Professor of Medicine and Medical Director the UPMC Patient Reported Outcomes Center, Assistant Dean of Medical  Student Research, University of Pittsburgh School of Medicine
Allen Heinemann, PhD, Professor of Physical Medicine and Rehabilitation, Emergency Medicine and Medical Social Sciences, Northwestern University School of Medicine
Karteek Kondabolu, MS, Epic
Michelle Langer, PhD, PROMIS/ Assessment Center API Product Manager, Department of Medical Social Sciences, Northwestern University School of Medicine
Cameron McKinney, PhD, Epic
David Tulsky, PhD, Professor of Physical Therapy,  Director, Center for Health Assessment Research  and Translation, University of Delaware